Thursday, March 26th, 2015 2:42 PM
NEWS _ NEWS _ NEWS _ NEWS _ NEWS _ NEWS _ NEWS _ NEWS _ NEWS _ NEWS _
3/26/15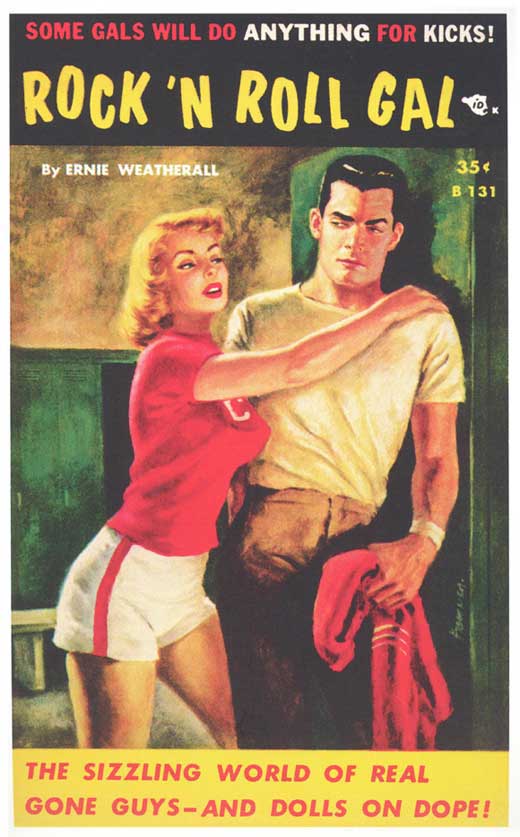 It was a bumpy asphalt road that led along the beachfront of Tamarindo. That coastal resort adopted by gringos in Costa Rica, which now overflowed with Coppertone and tropical drinks. The afternoon was one of those perfect, clear days that scoots over the crests of waves and toys with your hair, makes you believe you can surf, and darkens your skin a few shades just by thinking about it. On days like that, every cheap souvenir glistens like a lost treasure and calls to you silently, and singer songwriters from Newport Beach can get lost in the crash and recoil of the ocean's rhythm. That is, until suddenly they find themselves airborne in slow motion, the street having vanished from beneath their feet, and in it's place, a ditch suddenly appears, attempting to swallow them, knees first, while their bare suntanned arms hopelessly reach for something to break the fall. Ouch.
That was last April 19th. I was in Costa Rica on a 2 week adventure. When I returned home, I got the news. A traumatic rotator cuff tear and bicep detachment. Actually, 3 of the 4 tendons were detached as well. I had surgery scheduled for June and was told I'd be unable to play guitar for 6 months. No, that was not what I wanted to hear, but I had no choice. Then, several weeks after my surgery, I managed to re-tear it, even worse than before. Now, I was looking at another surgery and an undisclosed amount of time off.
Which brings us to NOW. I have the OK from my doctor to start gigging again, although lifting gear is still forbidden. My dear friends Jeff Johnson and Jonny Relic have kindly offered to have me do some gigs with each of them while I get my chops back, and hopefully, I'll be back to my previous performance schedule soon. It's been the longest stretch I've ever gone without playing guitar. I hope you can make it to a gig. More are being added all the time. Please check
'tour'
for my current schedule.
kerry
Sunday, March 31st, 2013 3:59 PM
3/31
Hi Kids! Well, life certainly is full of surprises. I '
thought'
I was moving to Washington DC in February, but apparently California wants me to stick around. I've just begun booking gigs again, so stay tuned for new shows coming up....
12/28
I'm leaving California for awhile. Yep, It's true. I'm going to be heading to Washington DC for a few months. I'll be leaving sometime in February and returning at the end of May, so I hope you can make it out to one of these last few gigs. I'm going to try and arrange a little going away gig before I go, but I'll keep you posted on that. But in the meantime I have THREE AWESOME GIGS COMING UP!!!
FIRST! NEW YEAR'S EVE! I'm so excited to get to sing at the world famous Baked Potato for their New Years Eve Celebration featuring Allstar Jazz with the Original Baked Potato Jazz Master, Don Randi & his band Quest. Featuring Don Randi on Keys, John DePatie on Guitar, Chris Roy on Bass, Chuck Camper on Reeds, David Libman on Drums, Gary Gardner on Percussion. With Guest Vocalists Justin Randi and ME! Plus Many Special Guests. Doors open @ 7, Show starts @ 9:30
All Inclusive Night Of Dinner & Drinks $85.00 Per Person, or $35.00 Per Person Cover Only. You can purchase tix and make reservations online
http://www.thebakedpotato.com/Calendars/12Dec/december13.html
818-980-1615, 3787 Cahuenga Blvd, Studio City
SECOND! I'm doing a really cool Songwriter show from 7-11 at Saint Rocke 142 PCH, Hermosa Beach with 5 other amazing writers performing their original songs and telling the back story of how they were created on January 19th. It's FREE and it will be streamed live. It's hosted by Steven McClintock. Also on the bill are Stephen Petree formerly of Shiny Toy Guns, Tiffany Kintzer, Marina V, DW Jackson formerly of private i, and RC Benatz. Reservations are needed and going FAST so get your tickets here:
http://www.saintrocke.com/show.cfm?id=134125&cart
THIRD! On Thursday, January 23rd, I'll be doing a few originals during a songwriter set during NAMM at the Marriott at 4pm along with some other truly gifted writers. This performance spot holds a special place in my heart, so if you're going to be at NAMM, I'd love to see you.
I'll be booking gigs around DC and Virginia while I'm out there, so if you know of any venues I should check out, I'd really appreciate it. You can always email me at info@kerry-getz.com
Thank you all for all your support. I hope you are enjoying a wonderful holiday season with friends and family and may the New Year be filled with love and happiness. kerry
-----------------------------------------------------------------------------------------------
12/5
It's that time again, and I want to wish everyone a safe and happy holiday season. So in between the shopping, parties, and festivities, maybe take a moment to call a friend you've lost touch with, visit a relative who you haven't seen in a long while, and tell the people who matter to you that you love them. And if you still have some time leftover, I'd love to see you at a gig.
Have a wonderful holiday. kg
7/30 2 gig's in Falls Church, Va this week! Thursday night August 1st, I'll be at Dogfish Head Alehouse 8-11, and Sunday I'll be playing at Orso from 11:30-2:30 for brunch. If you're in the area, please come by. Lot's more new shows booked at home in So Cal. Look for frequent gig updates and last minute news on my FACEBOOK page. Visit the "tour" page for more information. Plus, check out the new song that Marty Beal and I recently wrote and recorded. Hope you like it. (Yes, the video is very "minimalistic.)
As always, Thanks for all your support. www.kerry-getz.com kg

Thursday, February 14th, 2013 2:11 PM


2/14

As I used to say WOWEE KAZOWIE! How the heck can it possible be the MIDDLE OF FEBRUARY? Lot's of new gig venues being confirmed at the moment. Email and update to follow. ;)

11/24

It's officially the holidays, and I want to take the time to thank all of you for all your support! ANYONE who attends any of my gigs from now through the end of the year I WOULD LIKE YOU TO HELP YOURSELF TO AS MANY OF MY CDS AS YOU LIKE. I will have a box with me at every gig. Please take some for yourselves and/or gifts. It's my way of thanking you for all you do. Have a happy and healthy holiday season and I hope to see you very soon.


11/3
Well boys and girls,

The calendar "says" November! But the sunny So Cal weather apparently can't read and insists on pretending it's still August. But I'm sure now that I've posted this on my website, it'll immediately do a 180 and get all chilly and wintery just to prove me wrong. To my friends in the North East, I hope you and your loved ones have managed to weather the storm. My thoughts are with you.

Some new venues, some gone. In case you weren't aware, I am no longer playing at Zitos. I had over 4 great years there and loved playing for all you groovy folks out by the ginormous firepit, but it was time to move on. Beginning Saturday 11/10, I'm booked for a month of Saturday nights 8-11 at the famous HOTEL LAGUNA on PCH, just south of main beach. Please come and show your support and help me extend this gig into one that lasts a long time. Deanie and I are still performing at Port in Corona del Mar, now on Saturdays, from 4-7. Come out for some of the the most amazing food in town at this hidden gem. Also, you can find me performing at either of the 2 stages in Fashion Island several times a month, as well as the food festival area of Foothill Ranch. It'd be lovely to see your happy faces in the very near future. And, (drum roll please) this website will be sporting a brand new look VERRRRY VERRRY soon. To keep abreast of this and other stuff, sign up for my mailing list and also friend me on facebook.Gigs are listed on my 'tour page'.

Don't forget, my music is available on iTunes and at the shows, and will soon be available to be ordered directly from me (again).

Be safe kids!

k
Monday, August 6th, 2012 11:02 PM
NEWS!
NEWS _ NEWS _ NEWS _ NEWS _ NEWS _ NEWS _ NEWS _ NEWS _ NEWS _ NEWS _ NEWS _ NEWS _

AUGUST 7th
Your warm weather haiku.....

Summer has arrived
Sundays Fundays at Port with
Kerry and Deanie

FEBRUARY 24TH
What? February? Already? sigh.....
New gigs on the tour page. Hope to see you at a show!

DECEMBER 9TH,

The guy on the corner is wearing socks with his huaraches, the ladies standing in the morning line at Starbucks have donned their marabou trimmed, Swarovski encrusted sweats, the parking lots are full, people are honking and swearing, and the sound of Mariah Carey fills the air. Oh yeah, it must be the holidays again! sigh.... And once again, I have not kept my New (now old) Year's Resolution to update my website and mailing list more often. But hope springs eternal.

In the meantime, here are a smattering of gigs that I'd love to see you at. And if you're stumped for a gift idea, CD's are portable, cheap, and can double as beverage coasters. AND I have a plethora of them. At blowout holidays price to boot. Basically, come to a gig, grab as many as you like, toss a few bucks in the ole tip jar, and we'll call it even, ok?

One last thing... Having a party? Want some live music? I have a number of open dates and would love to provide the perfect musical backdrop to your special event. Please email me at info@kerry-getz.com to inquire.

Wishing you and yours a safe and happy holiday season. Hope to see you very soon.

Kerry Getz
PS You can find me on facebook often (probably unhealthily so). Be my friend. I like friends.
CD'S available at shows, iTunes, and CDBaby, Amazon, etc.

JUNE 4th
OK, So I have been horribly remiss in updating the news portion of my website. Just another reason why you should SIGN UP FOR MY EMAIL LIST, for they are the folks in the know!

I hope you all had a lovely memorial days. For those of you that were aware, my dad had quite a health scare last month, but I'm thrilled to report he's doing much better now!

Keep your eyes peeled for a brand new designed website replete with groovy new pics and all sorts of fancey doo-dads! And that's not even counting doohickeys and thingamajigs!!

Anyway, there's much more! Scoot on over to the tour page on the website and find out! Thanks again for all your support!

kerry
Wednesday, June 2nd, 2010 7:31 PM
NEWS
1/7
3/15
Thank you to Robert Kinsler for writing the following in the Dana Point News
Thompson and Getz share the stage
By ROBERT KINSLER FOR THE DANA POINT NEWS
There will be a rare alignment of the musical universe when two of the world's greatest singer-songwriters, Richard Thompson and Kerry Getz, share the bill in San Juan Capistrano on Sunday evening.
A founding member of the pioneering 1960s British folkrock troupe Fairport Convention, Thompson has built up an equally strong solo discography since the early 1970s. Like Bruce Cockburn, Thompson is as renowned for his guitar playing talents as he is for his memorable voice and original songs. Indeed, Thompson is the rare singer-songwriter able to release a full-length collection of solo instrumental music; in 1981, he recorded "Strict Tempo" using his guitar to rework material from North Africa and the British Isles.
The 57-year-old London native continues to craft beautiful and lasting work, with recent albums such as 1999's "Simi-Detached Mock Tudor" and the 2005 soundtrack for the acclaimed Werner Herzog documentary "Grizzly Man" equaling early works such as his 1972 debut, "Henry the Human Fly."
Since the release of her debut "Apollo" in 1997, Getz has been earning well-deserved accolades with her blend of introspective and melodic songs.
The Newport Beach resident has drawn comparisons with better-known artists such as Jewel, Aimee Mann and Joni Mitchell, and she deserves that kind of commercial success. In addition to "Apollo," her discography includes 2002's "Little Victory," the 2003 holiday-themed "It's a Wonderful Life" and an excellent concert set ("Live at the Galaxy") she released in 2000.
Monday, November 13th, 2006 2:02 PM
*****************************************************PREVIOUS NEWS **************************************************
7/29 NEWSPAPER KUDOS From the ORANGE COUNTY REGISTER 10 years later, O.C. still rocks
By ROBERT KINSLER Special to the Register
It has been 10 years since I was asked if I wanted to write a weekly column about the local music scene for the Orange County Register. Since penning a profile on Huntington Beach dance outfit HYPE! that ran Aug. 1, 1995, I have written about hundreds of area musicians and I continue to be surprised and thrilled by the range and excellence of music being crafted in the county I have called home since age 2. While HYPE! called it quits not long after it was profiled in Orange Pop, many of the artists I wrote about in the beginning of their respective journeys have enjoyed long careers. Fullerton's Lit, Irvine's Trespassers William, Costa Mesa's Fenians and Dana Point's Something Corporate are among the groups I championed after hearing early demos; all have gone on to enjoy international success. And just as importantly, I have used the column to celebrate the work of scene veterans such as Walter Trout, Michael Ubaldini, Lee Rocker, Kerry Getz and Rusty Anderson, artists who were already recognized for accomplishments a decade ago but have since produced even stronger work. Unlike many areas of the country where there is an eruption of a music scene followed by a sudden lack of interest - Seattle and San Diego come to mind - Orange County's scene has thrived as a kind of farm system. Many of the artists who are spawned in O.C. hit commercial pay dirt and relocate to L.A. (Sugar Ray, No Doubt). But increasingly, much of Orange County's homegrown talent is staying put. Lit, Social Distortion, the Offspring, Trout and famed power-pop tunesmith Walter Clevenger are well-recognized musical heroes who have helped provide traction for the scene. Even the most talented artists couldn't do it alone. Venues such as the legendary Coach House, Galaxy Concert Theatre, Anaheim House of Blues, Martini Blues in Huntington Beach, Renaissance Dana Point and Gypsy Lounge in Lake Forest feed off a steady stream of new talent. And high-profile events such as the Hootenanny, Doheny Blues and Doheny Days festivals, as well as the Orange County Fair and Orange International Street Fair, showcase local acts and thus generate new audiences for original music. A special nod goes to talented singer-songwriter-producer Joe Ongie (currently a member of Minnie Driver's band; it performs with Chris Isaak at the Pacific Amphitheatre on Saturday night) and wife Catherine Graziano, owners of the Gypsy Den cafes in Santa Ana and Costa Mesa. The couple have championed cutting-edge artists such as Michael Miller, John Hoskinson, John Carrillo, Sherman Fowler, Joy Flying and countless others over the past 10 years. Check out www.gypsyden.com for more information. Although I would be the last one to bet which of today's unknowns has a shot at greater glory, I'm sure you will read about many of them here long before you see them on MTV or hear them on commercial radio. While my two favorite casualties of the O.C. scene are '90s outfits Altered State and Eli Riddle (seek out their out-of-print CDs via the used market; I found eBay sellers offering both bands' releases for under $1 in searches this week), here is a list of some of my favorite Orange County artists making music today: Irish/Celtic:the Fenians, the American Wake, When Pigs Fly! Hugh Lehane, Tintangel Punk/post-punk: Throw Rag, RX Bandits, Obsolete Heart, Mind Driver Rock 'n' roll (includes power-pop, modern rock, California rock): Limbeck, Scarlet Crush, Beyond 7, Thrill Deluxe, 9 Ball, Joy Flying, Vale, Bodie, Walter Clevenger & the Dairy Kings, Kenny Howes, My Favorite Band, George Fryer Combo Funk/Latin/jam rock: NAFRO, Bayadera, Ken Garcia Band Electronica/ambient/synthpop:Color Theory, Sunset Room, Hans Karl, the Royal Visionaries Singer-songwriters: Kerry Getz, Jannel Rap, John Carrillo, Joe Ongie, Niki Smart, Carol Martini, Michael Miller, Andrewesley, Vanessa Zarate Blues: Walter Trout, Steve Copeland & Raging Sun, Savage City Rockabilly/Americana/bluegrass:Michael Ubaldini, Lee Rocker, Big Sandy & His Fly-Rite Boys, Kelly Bowlin, Lilies of the West Alt country: Fletcher Harrington, Fit 2-B Tied, Topeka Jazz: Sherman Fowler Rap: Kelly B., Mr. MJ (previous news stuff)
12/1 - REVIEWS - The December issue of Performing Songwriter Magazine singles out "Little Victory" as one of the Top 12 Indie Releases. It says: Enchanting. Delicate. Subtle. These are all adjectives one could use to describe the vocals of Kerry Getz. The Orange County native sends her voice out on gossamer wings, letting it spiral around lilting vocal phrases and dive into emotional depths without ever sounding heavy or overdone. In Little Victory, Getz combines introspection with pop sensibilities to create an album that is uncommonly refreshing. Intriguing and slightly reminiscent of Aimee Mann or Dar Williams' more produced numbers, Getz's tunes captivate with the occasionally unexpected chord change and lyrical wordplay. "You don't love me anymore, and I don't love you any less," she sings in her fourth cut, "I'd Rather Get It Over." A variety of electric guitar and synth sounds blend with bass and drums to fill up the sound spectrum nicely. —MW Also, there is a review of "It's a Wonderful Life" in the holiday edition of ParisWoman.com under the "Noir et Blanc" column.
11/9 - HOLIDAY ALBUM OF THE YEAR! "It's a Wonderful Life" won Best Holiday Album of the Year at the Just Plain Folks Music Awards! In addition, "Yuletide Romeo", which was written by Kerry and Stuart Pearson won 4th place for Holiday Song of the Year!
10/7 - INHALE - A new, acoustic version of Kerry's song "Inhale" is included on the third and final volume of BEFORE THEIR TIME, a benefit compilation of songs written and performed in memory of people who died young. It has just been released, visit www.beforetheirtime.org for more information. Some of the other artists featured on this CD are: Joan Baez, Dave Carter and Tracy Grammer, Amy Fairchild, Johnsmith, Kathy Mattea, Mary McCaslin, Carrie Newcomer, Kristina Olsen, Darryl Purpose, Cosy Sheridan, Kate Taylor, and Cheryl Wheeler.